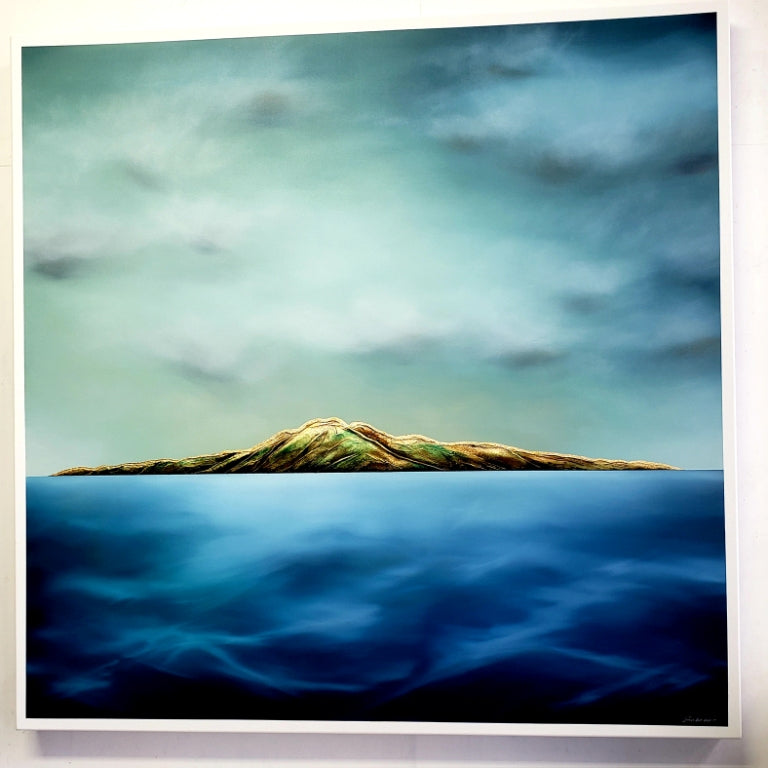 Rangitoto Embrace - SOLD
SOLD
Size: 122 x 122cm
Medium: Gold-leaf, inks, impasto glazes on extra-deep canvas (6.5cm), ready to hang.

Walking on the beach in Auckland and feeling the warm embrace of summer salty air and the tang of ocean, looking out to that very iconic land form - Rangitoto...
This painting is inspired by the atmospheric beauty and illuminating landscapes of Aotearoa.
The strong horizon line and the island out there - alone and majestic but not at all lonely - embraced with aroha daily by all those who gaze out from the mainland, and the boats with admiration.
The taonga and treasure that is this wonderful land we live on is shown with lots of hand applied gold-leaf.
The landform glowing differently in whatever way you approach the artwork. The many layers in the water and sky allows a different reading of the painting with different times of the day casting changing light
---
Share this Product