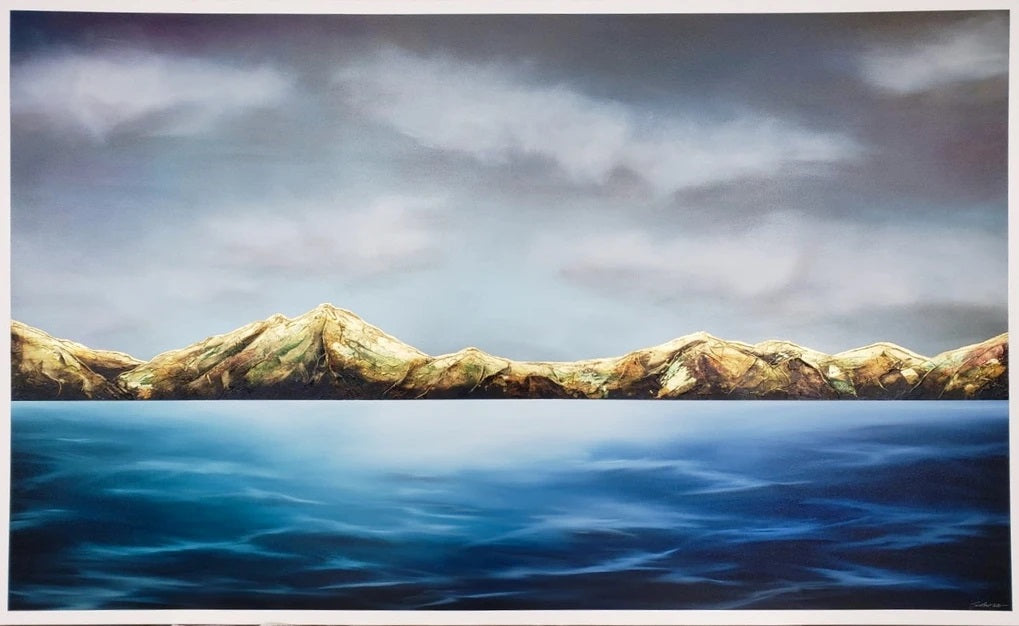 The Odyssey and the Aroha - SOLD
SOLD
Size: 180 x 122cm
Medium: Gold-leaf, inks, impasto glazes on extra-deep canvas (6.5cm), ready to hang.

A journey within New Zealand, an odyssey of beauty, hope and aroha to this magnificent land. A journey of spirit and perseverance.
I painted this with a sense of the gold-leaf really representing the golden patches, the beautiful glowing moments that we take as memory markers in the journey of life, as well as the physical actual geographical journeys we are lucky enough to make in New Zealand.
The gold-leaf are individual hand applied wafer thin sheets of leaf throughout the entire land-form structure. A statement piece this size allowed me to double the gold-leaf  layers in some places and other areas it is one layer, where the shadows and valleys must be valued and have presence too. The balance of life and nature!
---
Share this Product